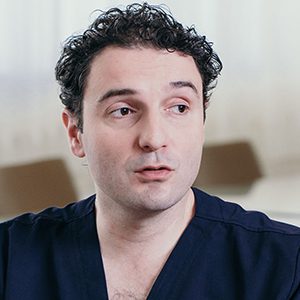 Džihan Abazović, MD is an emergency medicine specialist.
He graduated from University of Belgrade Medical Faculty in 2007 and after graduation he has worked in the field of clinical genetics and intercellular signaling. In the years to follow he gained valuable knowledge in blood management. He was a head of emergency medicine department in the Emergency Medicine Centre of Montenegro in Ulcinj (2013-2018) and since 2010 dr Abazovic works on a project on the Institute for Biochemistry and Molecular Biology.
Along with his colleagues dr Abazovic was the first doctor in Serbia who introduced regenerative medicine in clinical practice. Research of stem cell and blood derivatives in orthopedics and gynaecology are of his greatest interests and together with his teams he is introducing novel techniques in the treatment of different pathologies.
He is the author of numerous publications and lecturer on numerous Congresses.