Dr. Džihan Abazovic, part of Segova team, was a guest on the show "Zdravo misli" by Dr. Katarina Bajec,
in which he discovered how stem cells are used in the treatment of diseases, but also that regenerative medicine
is going to replace organ transplantation.
Dr. Džihan Abazović lives and works in Belgrade and is a recognized expert in the field of regenerative medicine
and the use of stem cells in the treatment of diseases.
He talked with Dr. Katarina Bajec about how tissue is regenerated, renewed and replaced with new ones with the help of stem cells.
"Recent years of research show that stem cells sometimes do not want to turn into that tissue, the target tissue,
but to have the ability to functionally recover any tissue where we apply them and start reparation, regeneration.
A banal example is – if we cut the hand in that place, the skin will behave
differently and will close that wound. Stem cells have the same possibility only ten times ", said Abazović.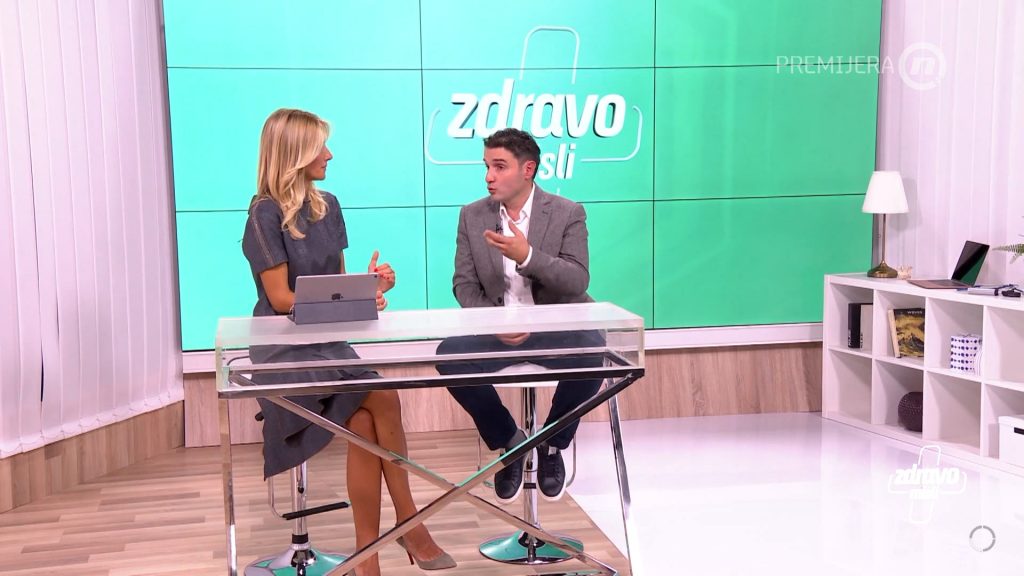 He also discovered that there are embryonic, infantile and adult stem cells. "In the processes of regenerative medicine, we mostly use adult stem cells – from me to me. "We take stem cells from the patient and return them as such," he said.
Dr. Bajec asked him if there was a possibility that regenerative medicine could replace transplantation. "That goal will not be easy to achieve, but we are moving towards it," he said, and revealed that in Japan and the United States, they managed to create a liver from stem cells, but there is one problem. Connective tissues cannot be created, so so far scientists have not been able to create an organ as such, but they are working on it.
Speaking about anti-aging, Dr. Abazović also discovered that tissue that loses function with age can be reset and be like a year or five years ago, but… "In order for a person to feel good, I agree that the outside contributes to self-confidence, but in order to have your own pleasure, and not just the pleasure of those who look at you from the outside, you must have it from the inside," he concluded on Nova S. TV show.
Read more on the link:
https://nova.rs/magazin/zdravlje/dzihan-abazovic-pravicemo-organe-od-maticnih-celija/
You can watch here the complete tv show.